Collaboration
Shared team storage
A shared storage is spawned for the team when you log into your dev environment. It is located as shared under your home folder.
By default, all the files you put under this folder can be accessed by all the team members.
Realtime collaboration
Your Jupyter notebook server has a real-time collaboration feature built-in. To start using it, click on the "share → Share Jupyter Server Link" button and copy the link and share it with others you would like to collabrate with.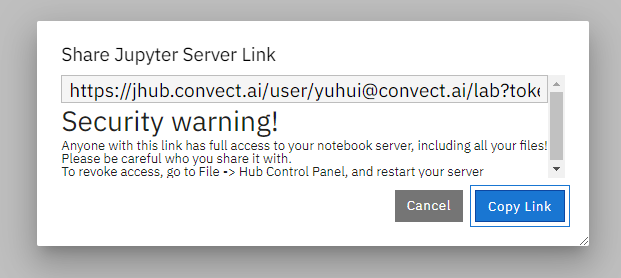 Once anyone with the shared link opens the notebook, you can see from your side.